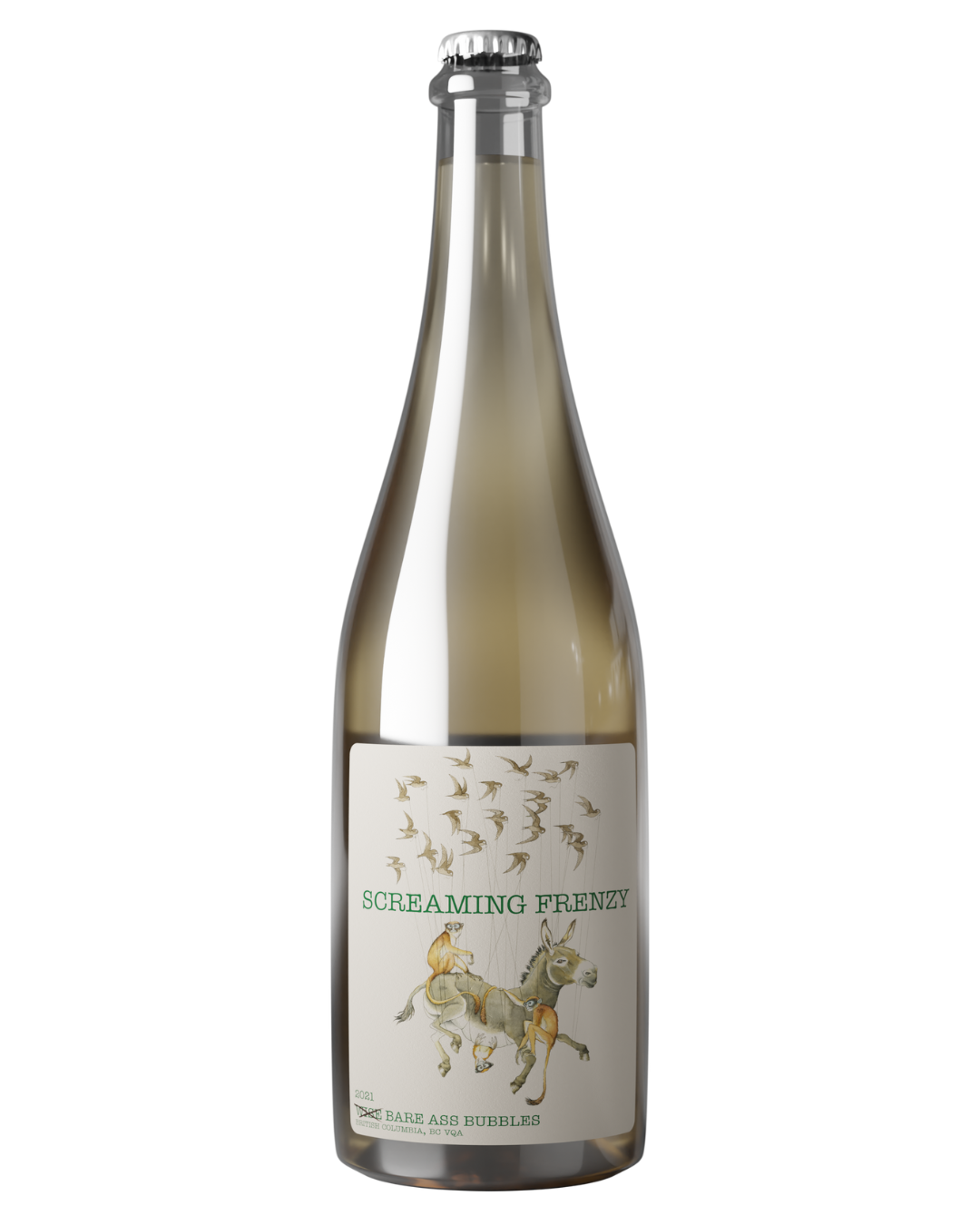 2021 Screaming Frenzy Bare Ass Bubbles
Produced by Licence Number: Black Swift Vineyards (308531)
In stock, ready to ship

Inventory on the way
December 2nd - 12th Save $6.00/bottle on purchases of 3 bottles or more!

Taste
Bare Ass bubbles is a sparkling wine that's more fun than a barrel of monkeys. The nose is bursting with zesty citrus and fresh green apple aromas that'll make you go bananas. On the palate, it's like a circus act of mineral flavors balanced by an acidity that's sharper than a donkey's wit.
Art
Of course Champagne is the most well known sparkling wine and there are many myths about its origins. The region used to be more famous for animal husbandry, especially sheep, goats, and donkeys, and their wine was not well received and quite mediocre. It took years of marketing and luck going back to the 5th century to create the Champagne brand including the fictional story of its inventor, Dom Perignon (he was actually trying to get rid of the bubbles). Both king Louis the 14th and Napoleon helped champagne along to its lofty heights as the worldwide symbol of celebration. It's popularity was built on myths and marketing, but don't mention any word of that to the folks of champagne. They won't hear, see, or even speak of it.
Winemaking
100% Riesling