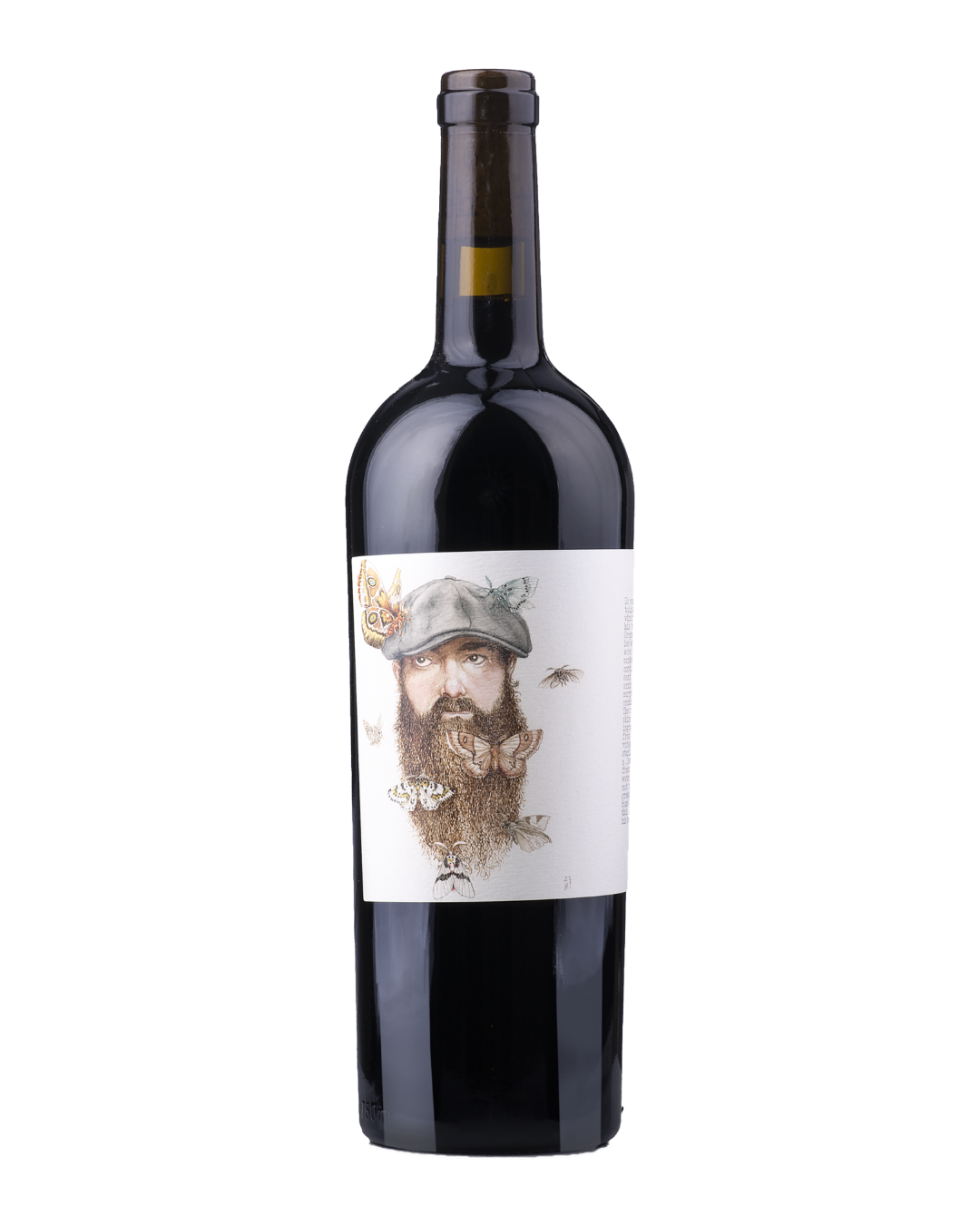 2017 Fifty Shades of J
Produced by Licence Number: The Hatch (306225)
In stock, ready to ship

Inventory on the way
Taste
This 2017 vintage crafts something truly magical. Upon the nose, her aromas erupt like a choir of cherubim singing of plump berries - cassis and boysenberry mingle with cocoa and coffee in a lush, harmonious melody. Upon the tongue, she awakens all manners of tastes both savory and sweet - dark chocolate-covered fruit joins nutty espresso beans and a backing chorus of plums, all guiding to a beautifully graceful finish reminiscent of bygone days spent beneath an autumnal canopy and watching the sunset through the smokey haze. Though she slumbered 38 moons beneath the oak, her fruity flesh remains
vibrant, structure sound, and aging potential supreme. Truly, fans will discover much magic in this young wine to help weather life's storms for vintages yet to come.

Concept
A commemorative wine to celebrate Jason's 50th Birthday!
 Art
Jason Parkes, an enigma wrapped in a riddle, wrapped in bacon…or something like that. In this case, wrapped in a portrait gifted for celebratory purposes, from the genius
Paul Morstad. This wine is to celebrate the 50 shades and shapes of the man himself; as elusive & mysterious as he may be. Is the 50 significant? Perhaps it is, perhaps it represents the marvellous impact of a curious lifetime, perhaps it defies definition. 

Blend
47.1% Monarch Vineyard Merlot
35.3% Monarch Vineyard Cab Franc
17.6% Monarch Cab Sauv

Alcohol: 14.7%