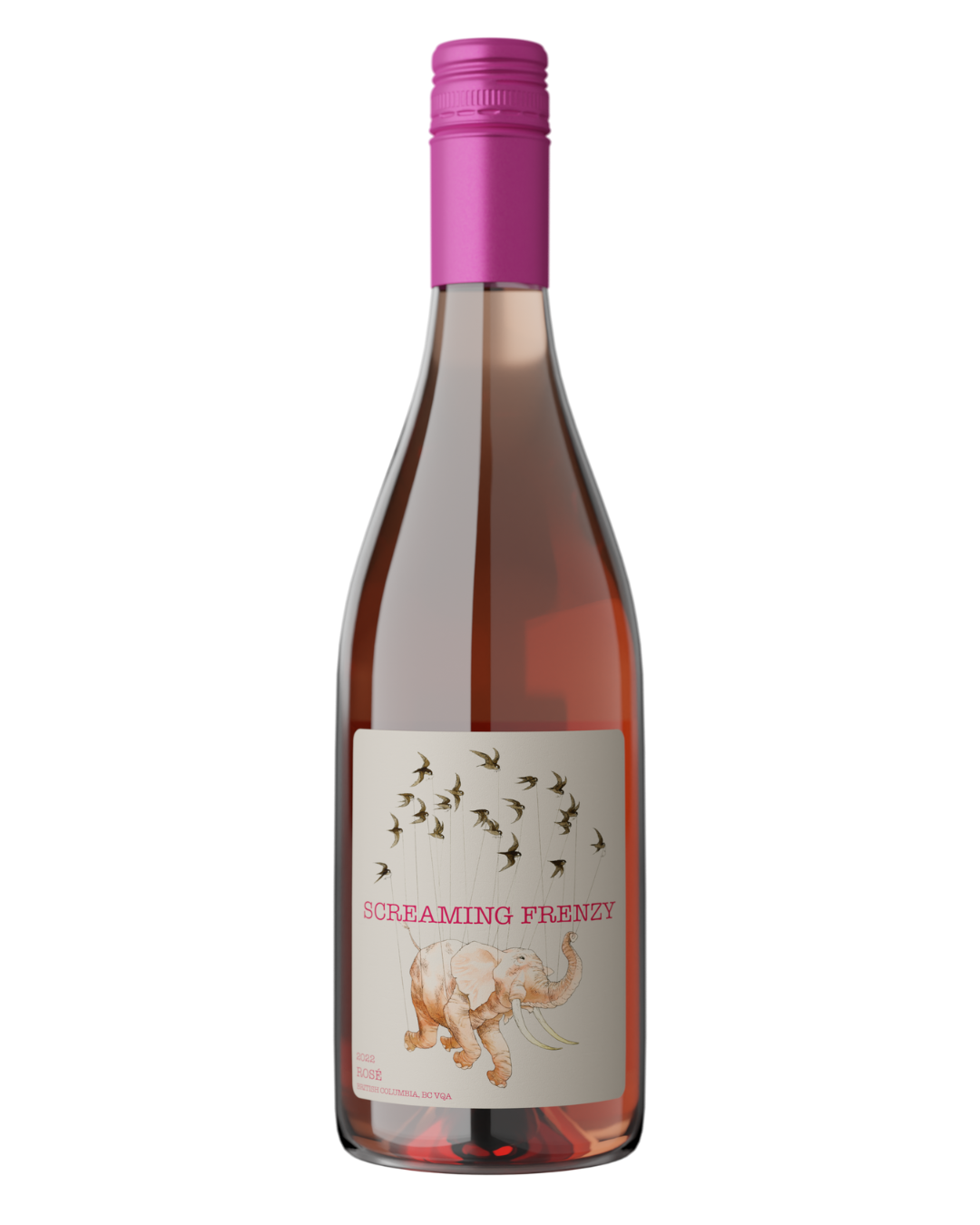 2022 Screaming Frenzy Rose
Produced by Licence Number: Black Swift Vineyards (308531)
In stock, ready to ship

Inventory on the way
Taste
A delectable composition of Cabernet Sauvignon and Pinot Noir the nose is a playful tapestry of passionfruit and ripe raspberry, while a medley of juicy strawberries, and succulent cherry sour patch kids leave you with a delightful aftertaste. This rosé is longing for the summer, embodying the essence of carefree and joyful days, just like sipping rosé and eating lobster on the beach.
Art
There once was a grey elephant named Hank, Who loved to drink water from the river bank. But one day he found a bottle of rosé, That someone had left behind by mistake. He
took a sip and then another, And soon he drank the whole bottle like water. He felt a tingling in his trunk and toes, And to his surprise he turned bright pink from head to nose. He looked around and saw some birds carrying string, They were colorful and cheerful and they liked to sing. They said "Hello, pink elephant, you look so fine, Why don't you come with us and have a good time?" They tied some strings around his legs and ears, and lifted him up into the sky with cheers. He felt so happy and free as he flew with the birds. And that's how Hank became the pink elephant of this world.

Winemaking
Crown & Thieves Pinot Noir
Monarch Vineyard Cab Sauv
Monarch Vineyard Pinot Gris
Alcohol: 11.4%