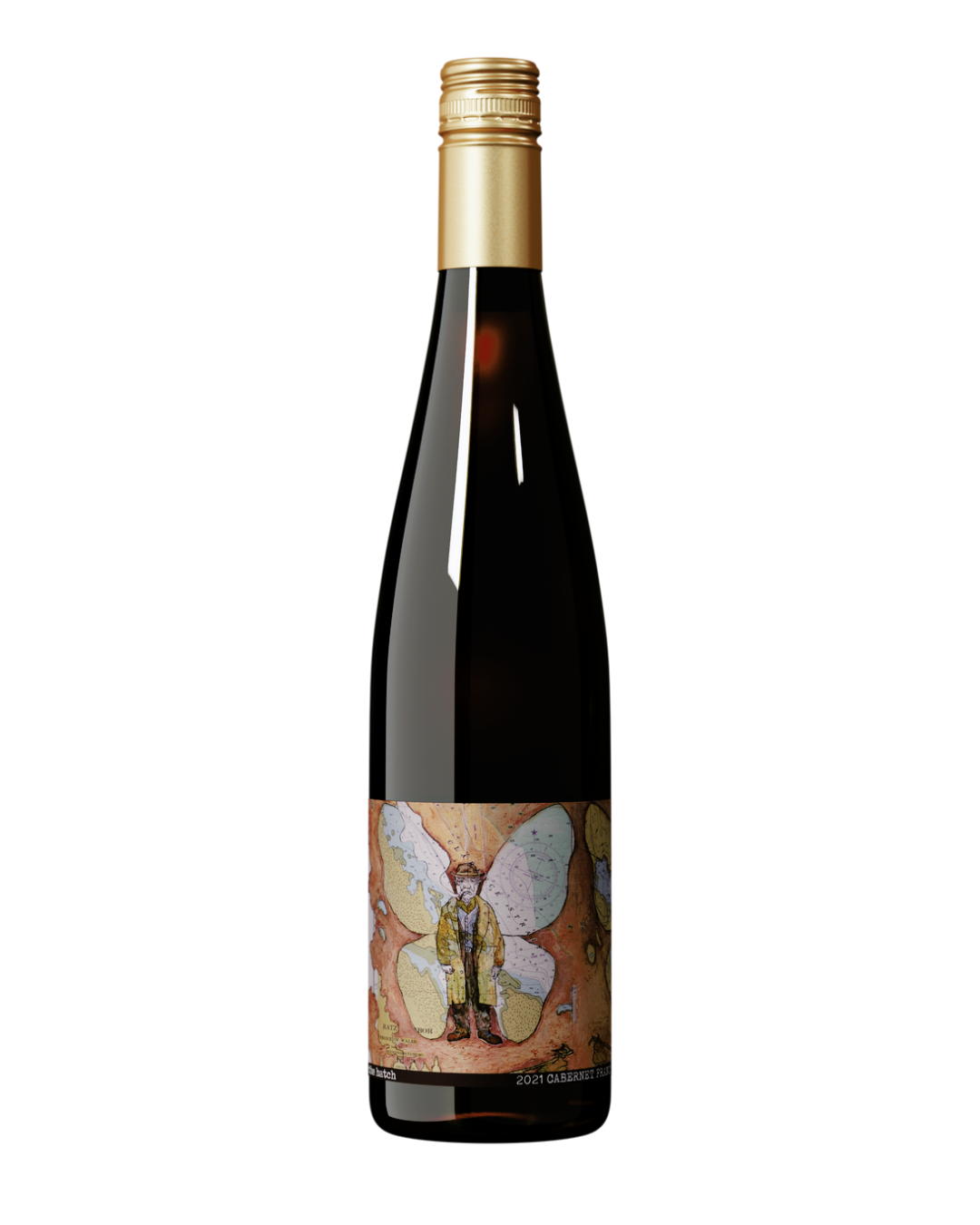 2021 'hobo series' Cabernet Franc
Produced by Licence Number: The Hatch (306225)
In stock, ready to ship

Inventory on the way
 Taste
This wine is like a hobo from the 1930s. Smokey notes make it taste like a campfire, dried fruit and blackberry taste like his pocket snacks, and the white pepper and capsicum are his secret spices. It's the perfect hobo wine, and it's got a kick like a freight train!
Concept
A hobo lives a nomadic existence, devoid of a permanent dwelling or reliable means of subsistence, but also lives with a sense of freedom and wanderlust. They are the underdogs, the downtrotten, the forgotten. Our hobo series of wines celebrate the hobo's of the wine world, the grapes that are often ignored or underrated. They may not be trendy or glamorous, but they are authentic and delicious.

Art
Cab Franc, the multifarious moniker of the proud progenitor of Cabernet Sauvignon, is often overlooked despite being the driving force behind the impressive Cheval Blanc. It's
commonly just an accent in blends dominated by Cabernet Sauvignon or Merlot. Despite this, Cab Franc has traveled the world in search of appreciation and has found a true home in the Okanagan Valley. Here, the growing season produces a wine that is all Cab Franc, yet uniquely Okanagan. Welcome home, Bouchy, and enjoy the appreciation you deserve, finally found its true home. Our growing season is perfectly suited to achieving the desired ripeness, and the high heat and intense sun are well-suited to producing a wine that is all Franc, yet uniquely Okanagan. Welcome home, Bouchy. We are most gratified that you have found your way to this remote corner of the wine world. And here, at last, you shall be appreciated.

Grapes
100% Cabernet Franc
Alcohol: 13.4%