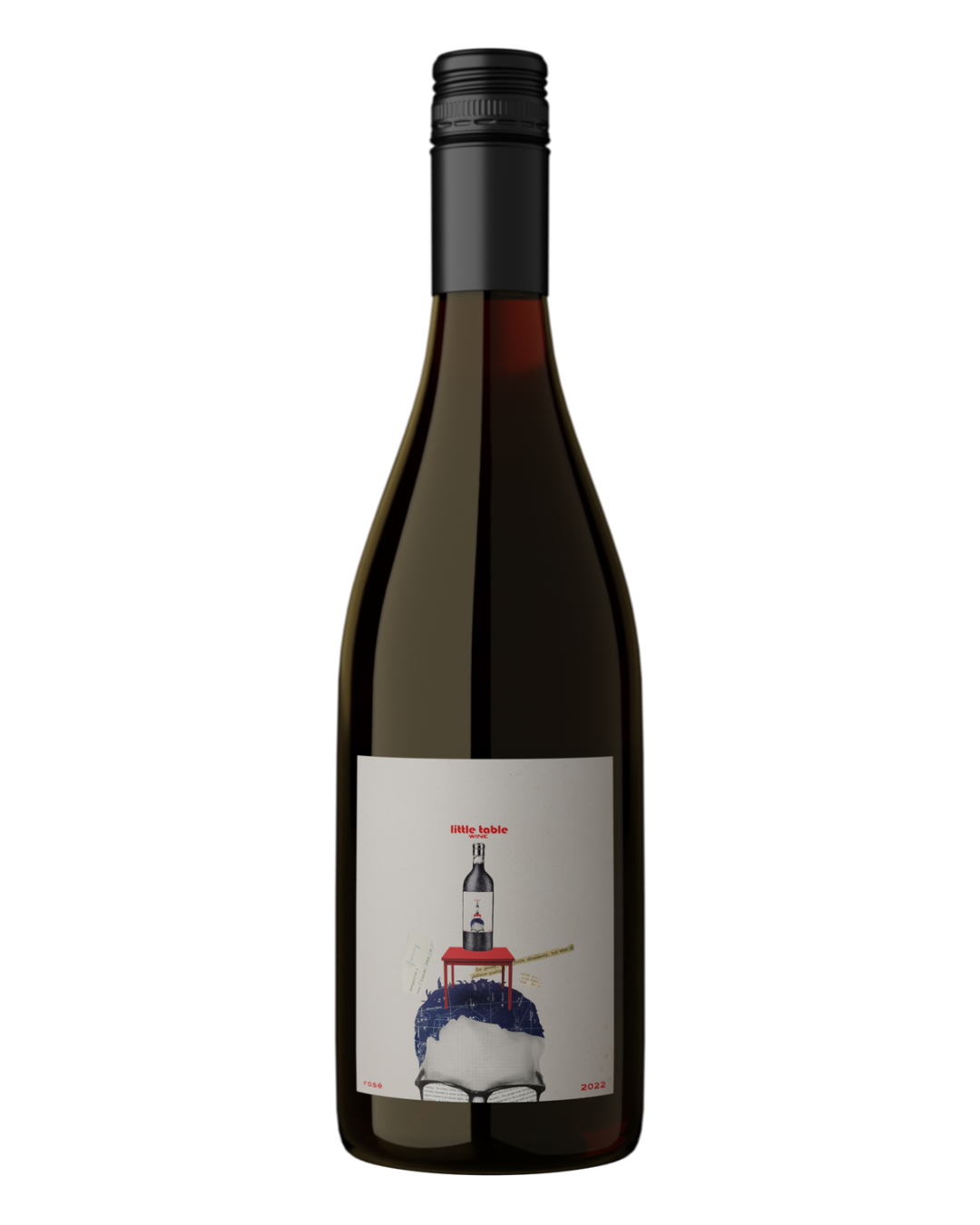 2022 Little Table Gamay Rose
Produced by Licence Number: The Hatch (306225)
In stock, ready to ship

Inventory on the way
Taste
This chilled gamay rosé is bursting with raspberry and strawberry aromas. The taste is totally reminiscent of vanilla candy and Jolly Ranchers. Super crisp and super crushable.
About
Little Table Rosé is a limited release by Jon-Rae Fletcher, a Canadian singer-songwriter and winemaker. This rosé reflects his artistic journey, as he blends different flavours to create a sensory delight in a glass. Fletcher, who released albums like "Knows What You Need" and "Oh, Maria," applies his musical talents to winemaking, crafting a unique rosé that changes with each vintage. Like his songs, this wine is a fleeting pleasure, offering a oneof- a-kind tasting experience. Enjoy it while you can, and toast to Fletcher's passion and dedication to his craft. Little Table Rosé is a treat from a talented winemaker and a true artist.

Blend
100% Gamay Noir from the hatch Vineyard & 7 Mountain Vineyard.
Alcohol: 10.1%