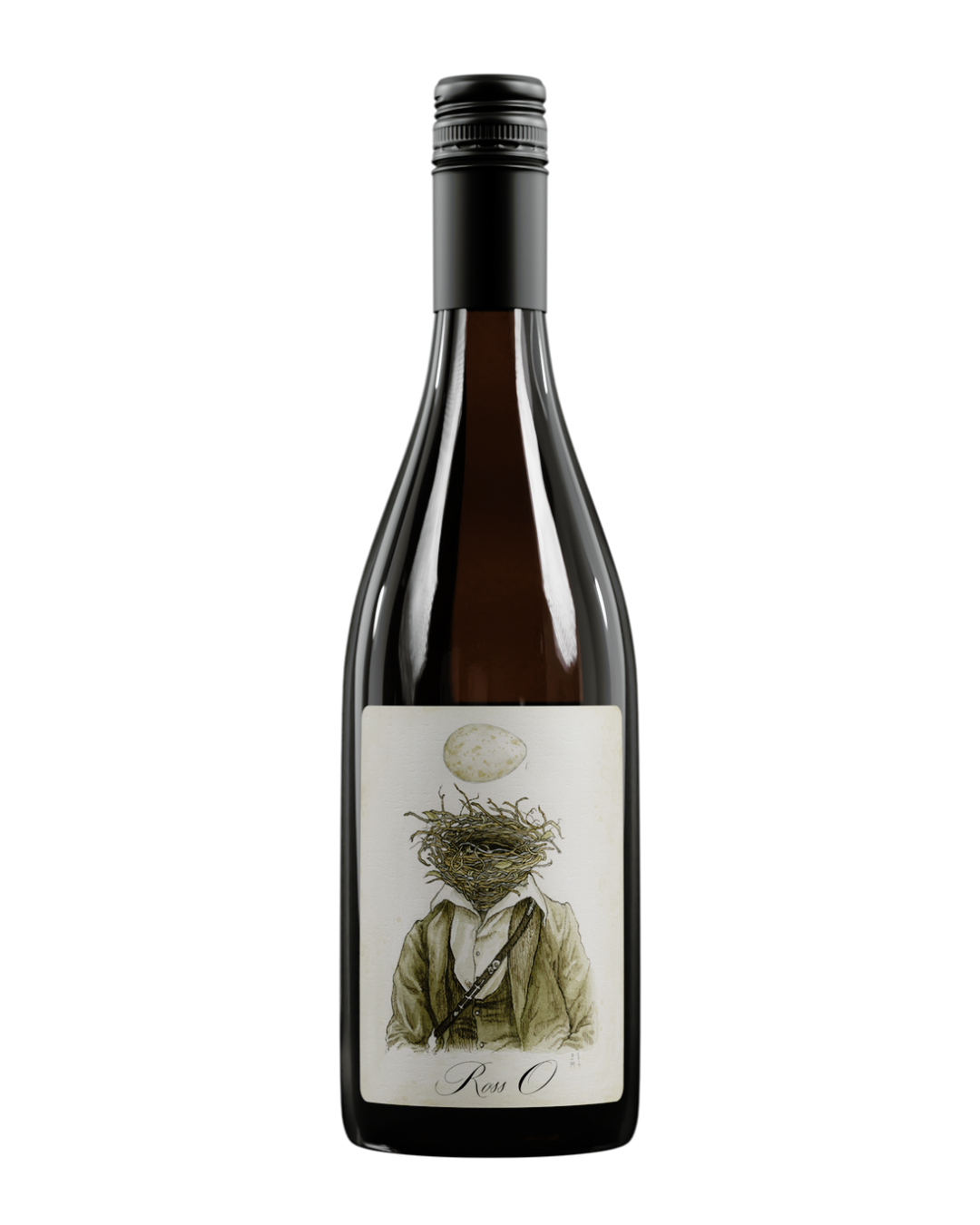 2022 Ross O.
Produced by Licence Number: The Hatch (306225)
In stock, ready to ship

Inventory on the way
Taste
The humble Ross O pours forth from its earthen vessel with a ruby gleam, greeting the expectant nostril with scents of warm, sun-kissed fruit and nourishing earth. Here a whiff
of ripe plum, there a hint of tobacco leaf and forest floor- ah the simple joys! On first quaff the palate floods with flavors of ripe cherry and brambly blackberry, balanced deftly upon a see-saw of cinnamon spice and twiggy tannins. This is no Tuscan sangiovese, noble and regal, but rather its rustic country cousin - a humble wine of the people, redolent not of Renaissance glory but folkloric mirth. Drink up, dear friends, and let our bonds of fellowship be fortified as we partake from the humble vessel of Il Rosso Ordinary - for though its name might mean "the ordinary red," to those of us gathered here it means so very much more. Salúte! 

Concept
Our Nesthead wines pay homage to the Italian wines with similar names, (Ross O = Rosso , B Yanco = Bianco). We chose these names to evoke expectations of easygoing,
yet inexpensive wines while also letting people know we don't take ourselves too seriously. Our Nesthead wines are table wines that are meant to be enjoyed by all, without any pretense.

Art
Featuring the painting by Paul Morstad entitled JJ-Audobon. John James Audubon was an artist, naturalist, and ornithologist known for making a complete pictorial record of all the bird species of North America. He's a fitting mascot for all things hatch if you ask us. This particular version of our nestheaded friend is a tribute to Rosso table wine.

Blend
39.9% Jaggers Rock Vineyard Merlot
25.6% Black Swift Pinot Noir
16% Dhaliwal Vineyard Merlot
Alcohol: 12.4%