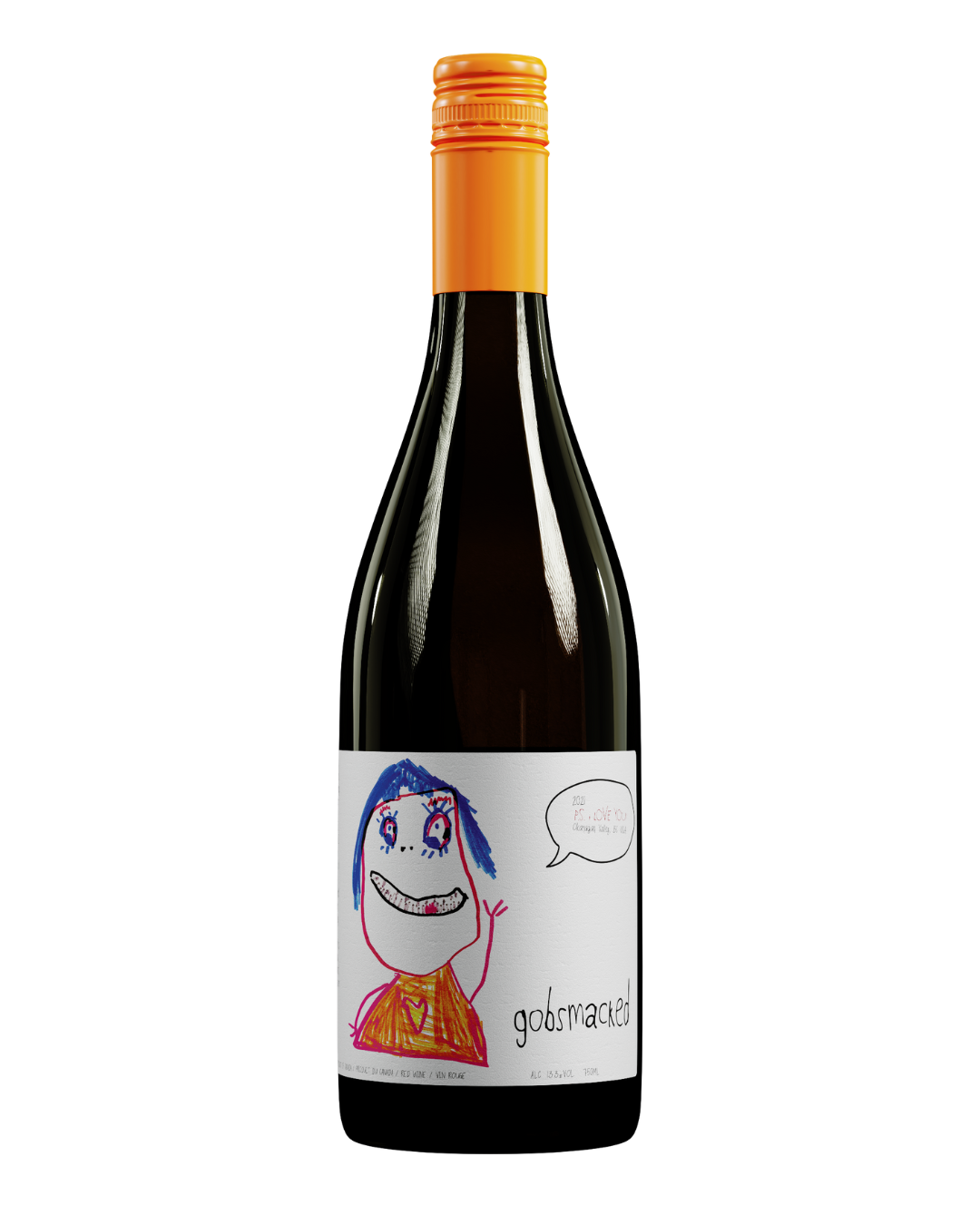 2021 Gobsmacked PS I Love You
Produced by Licence Number: The Hatch (306225)
In stock, ready to ship

Inventory on the way
Taste
The nose boasts a playful mélange of dark cherries, ripe plums and blackberries mingling with notes of cinnamon toast crunch and pepper. On the palate, succulent dark fruit dances with a velvety texture and juicy cherries, complemented by subtle savory hints and peppery warmth.
A wistful tribute to the unexpected harmony between Pinot Noir and Syrah
A "Drawn Out" Story
Pinot and Syrah (P.S.) are an unlikely pair, Syrah can be bold and big, and Pinot can be a sensitive and delicate beast. Once mixed together, however, they seem to be the perfect pair. This happy little drawing was made by Corey's daughter Madalyn. "Corey Heart", as he is entered into my phone, started working with us early on, I put him in that way for a laugh, but it's a name that he has quite more than lived up to. Much like Syrah, he is quite big and quite bold, but once we threw him into this sensitive and delicate beast, he hit the ground running, and right where he always belonged. I am not sure he goes well with BBQ beans and Beef Ribs, but this wine sure does...
Blend
63.6% hatch Vineyard Pinot Noir
36.4% Monarch Vineyard Syrah
Alcohol: 13.3%