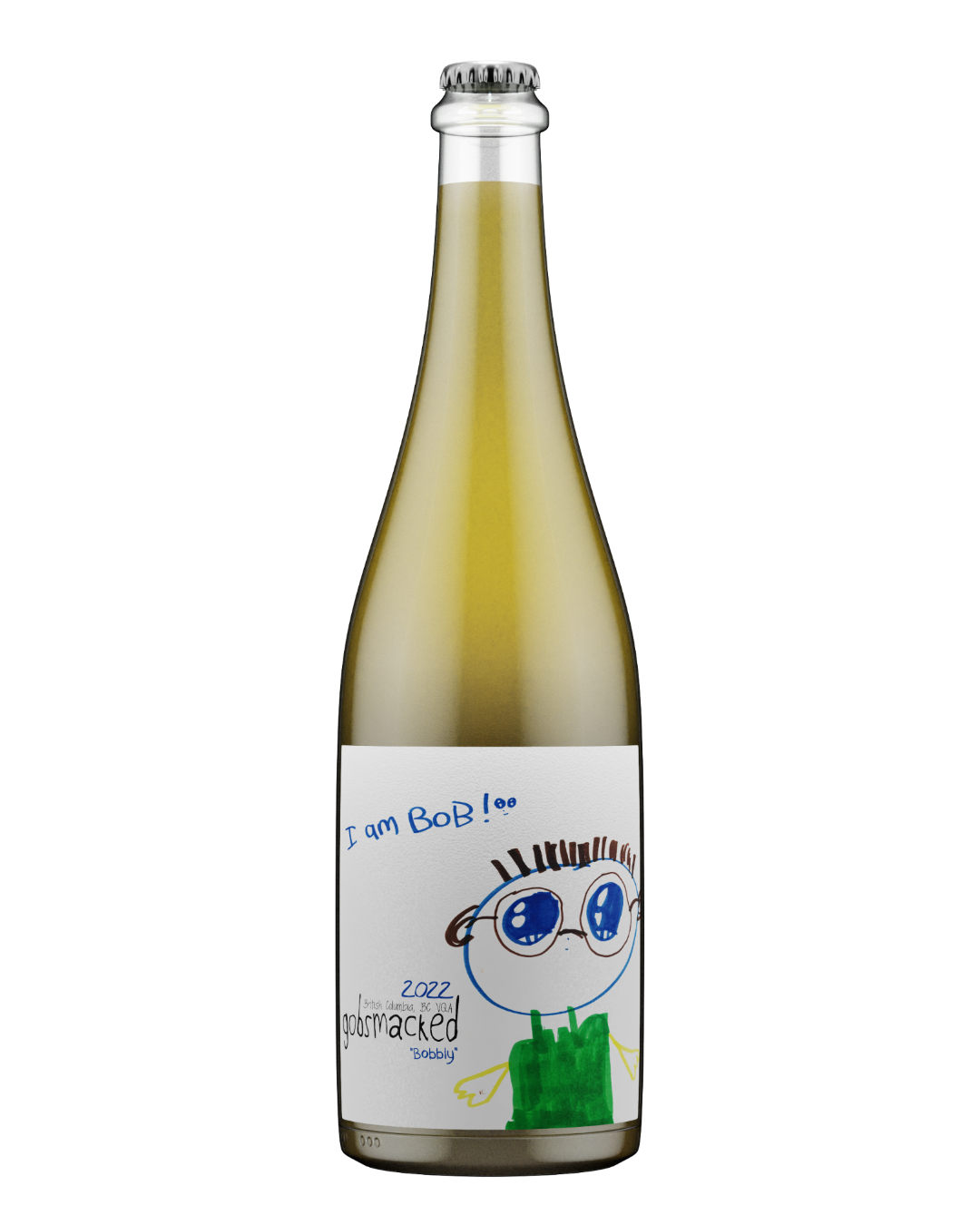 2022 Gobsmacked Sparkling Bobbly
Produced by Licence Number: The Hatch (306225)
In stock, ready to ship

Inventory on the way
Taste
The bespectacled spectacle that is Bob! Bobbly by name, Bubbly by nature, with notes of Bartlett Pears, Pineapple Honey, and Pomelo. Drawn from a Crayola-like collection of Chardonnay, Roussanne, Pinot Blanc and more. I am Bob and I am your new favourite Bubbles.
A "Drawn Out" Story
Ah yes, Bobbly. This was drawn by my daughter Piper after finding out that my cellarhand Brodie was having a baby boy. She was insistent he name him Bob.
I have a good friend named Bob. Apparently, he's made a big impression on Piper. The fact is, he's made a big impression on us all. You see, Bob is the man behind the hatch, black swift, crown 'n thieves, and this whole JPC endeavour. Without him, we would truly be nowhere, and we are forever grateful. The next time you are celebrating and crack open a bottle of Bobbly, raise a glass to Bob for me. Oh, and unfortunately for Piper (and Bob), Brodie didn't name his son Bob.
Blend
Jaggers Rock Vineyard Chardonnay
Stones Throw Roussanne
Crown & Thieves Pinot Blanc

Alcohol: 10.7%