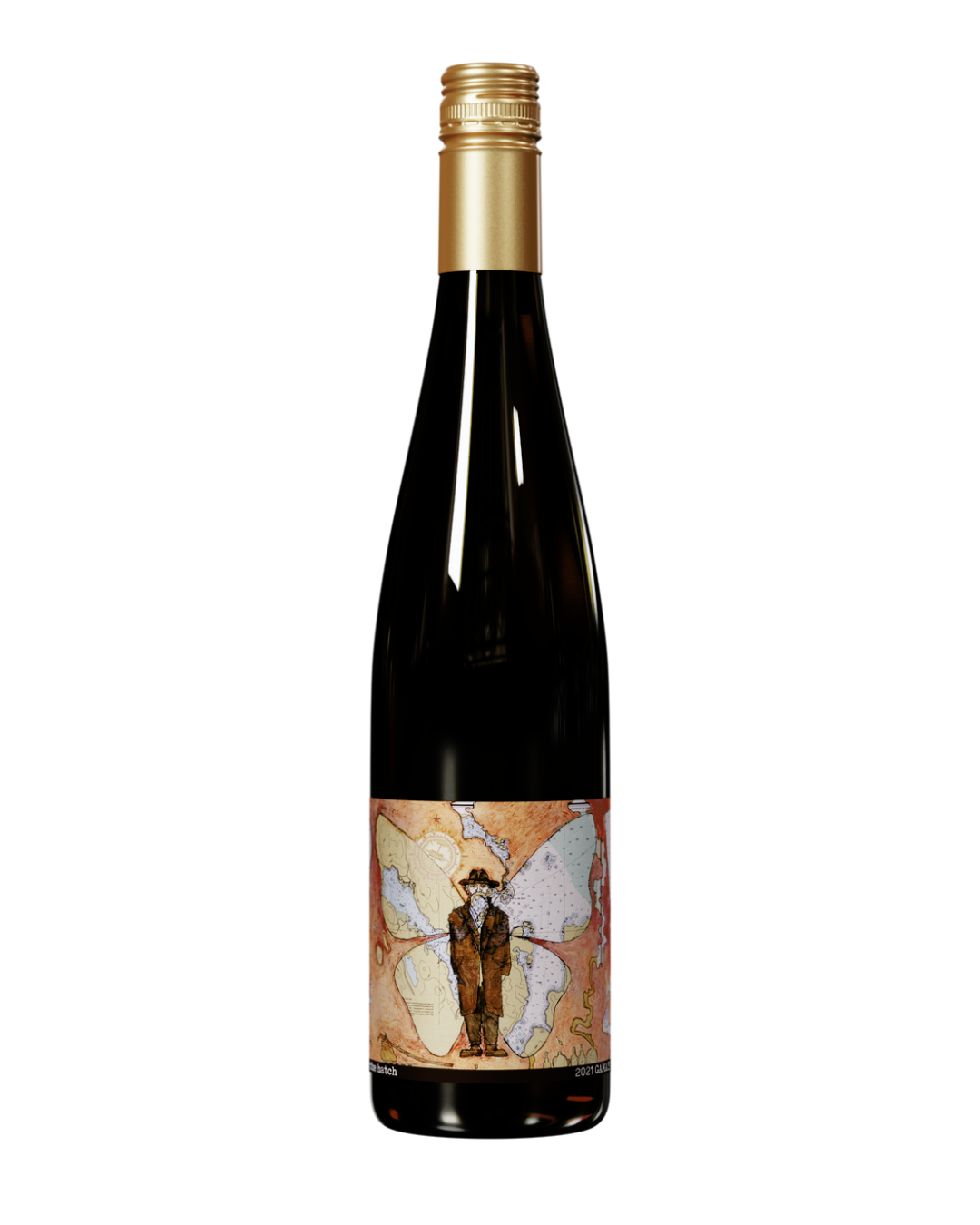 2021 'hobo series' Gamay
Produced by Licence Number: The Hatch (306225)
In stock, ready to ship

Inventory on the way
Taste
A vibrant Gamay bursting with ripe cherries and rhubarb, softened by vanilla and toast. Delicate yet complex, with lively acidity and lingering tannins. This mouth-filling yet balanced wine would convert any naysayer.

Concept
A hobo lives a nomadic existence, devoid of a permanent dwelling or reliable means of subsistence, but also lives with a sense of freedom and wanderlust. They are the underdogs, the downtrotten, the forgotten. Our hobo series of wines celebrate the hobo's of the wine world, the grapes that are often ignored or underrated. They may not be trendy or glamorous, but they are authentic and delicious.

Art
the hatch *Hobo Series Gamay* In July 1395, the Duke of Burgundy Philippe the Bold outlawed the cultivation of Gamay; he banned the "vile and disloyal" Gamay as unfit for human consumption. Guarenteed that guy never took a single wine class in his life.
So yeah, this grape has been kicked around for 600+ years and of course to us it's the perfect red grape for this series. For years, I've always described Gamay as "the poor mans Pinot Noir" which is totally apt and also because I􀀀m poor as well and like to drink wines. Gamay is less about the what, than the where. You put it in the right place, give it some love and it quickly becomes loyal and unvile. Ours is classic; it􀀀s got the red fruit and rhubarb. it's got a little toast. It's got the flavour, but that hint of delicacy. This is a Gamay that would make Phil change his tune.

Grapes
100% Gamay
Alcohol: 13.9%