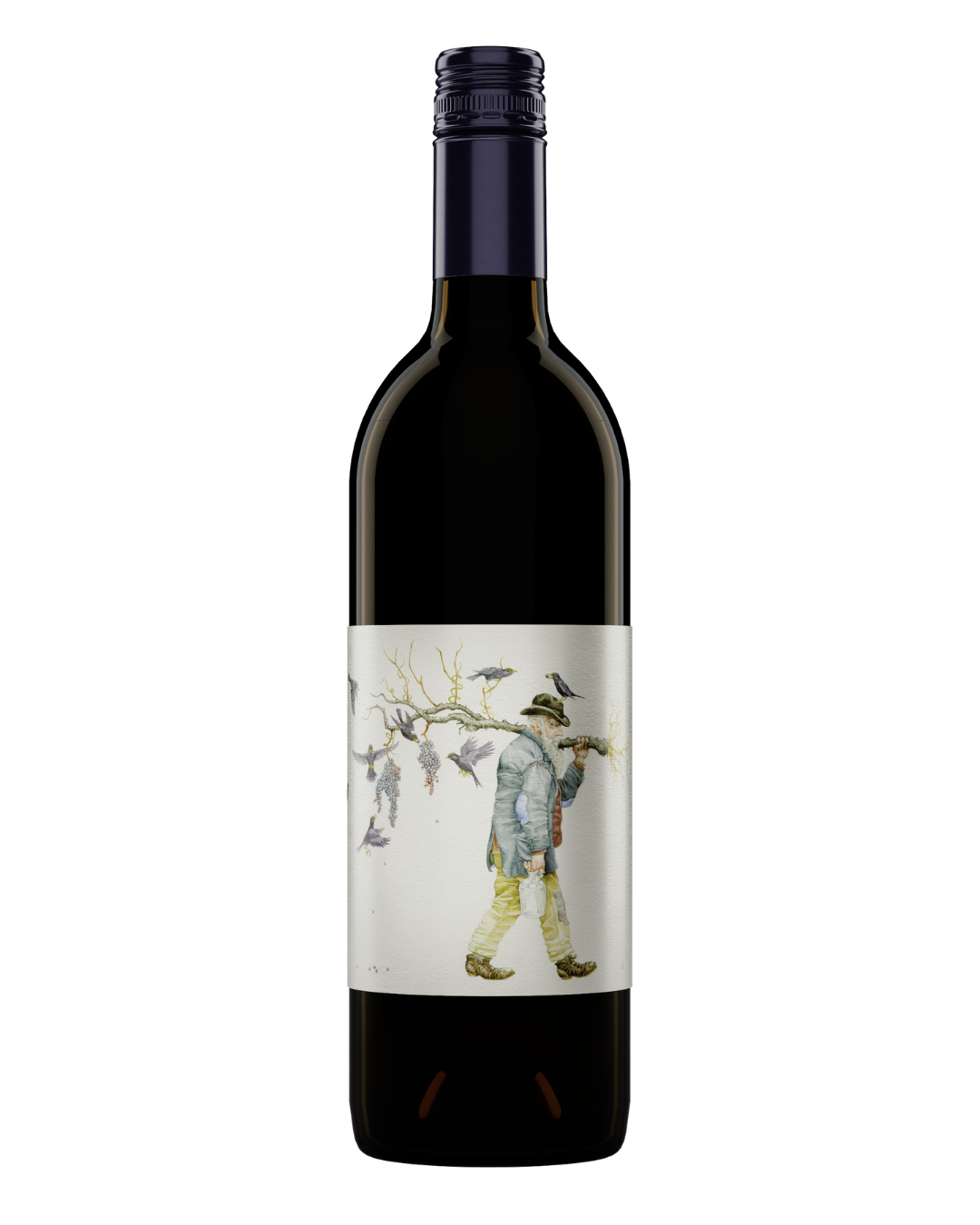 2020 Merle
Produced by Licence Number: The Hatch (306225)
In stock, ready to ship

Inventory on the way
Taste
This charming raven of the vineyards, offers delights both mischievous and divine as it unfolds with a flourish of plumage and song. Brooding yet bright, plump stone fruits and bitter chocolate trills entice, as pruned merlot branches sway. Merle􀀀s oaken casks echo with laughter, as this feathered companion steals our senses and makes off into the dusky distance of memory.

Concept
Merlot is a popular grape variety whose name is derived from the French word "Merle" meaning blackbird. The bird's fondness for stealing Merlot grapes led to the name association. Artist Paul Morstad created this artwork depicting Merle as an old crusty Merlot thief, carrying a vine of merlot over his shoulder.

Art
Oh, what a wondrous introduction to Merle - a character so steeped in magnificence, born from a collection of the most celestial Merlot. As the artist, Paul, put his brush to the canvas, inspired by the very origins of the word Merlot, a divine creation emerged, crafted to embody the very essence of the blackbird, or as the French say, "Merle" - a tribute to the feathered companions who adore stealing this delightful grape. Merle, a thief like no other, swathed in the elegance and grace of the vineyards, is a creature so endearing and convivial, a true companion to all who seek his acquaintance. Do not hesitate, dear friend, to embrace Merle, to let him sweep you away on a journey to the lands where the grapes grow, where the vines sway in the wind, and where the wine flows like a river of pure bliss.

Grapes
100% Merlot
Alcohol: 14%