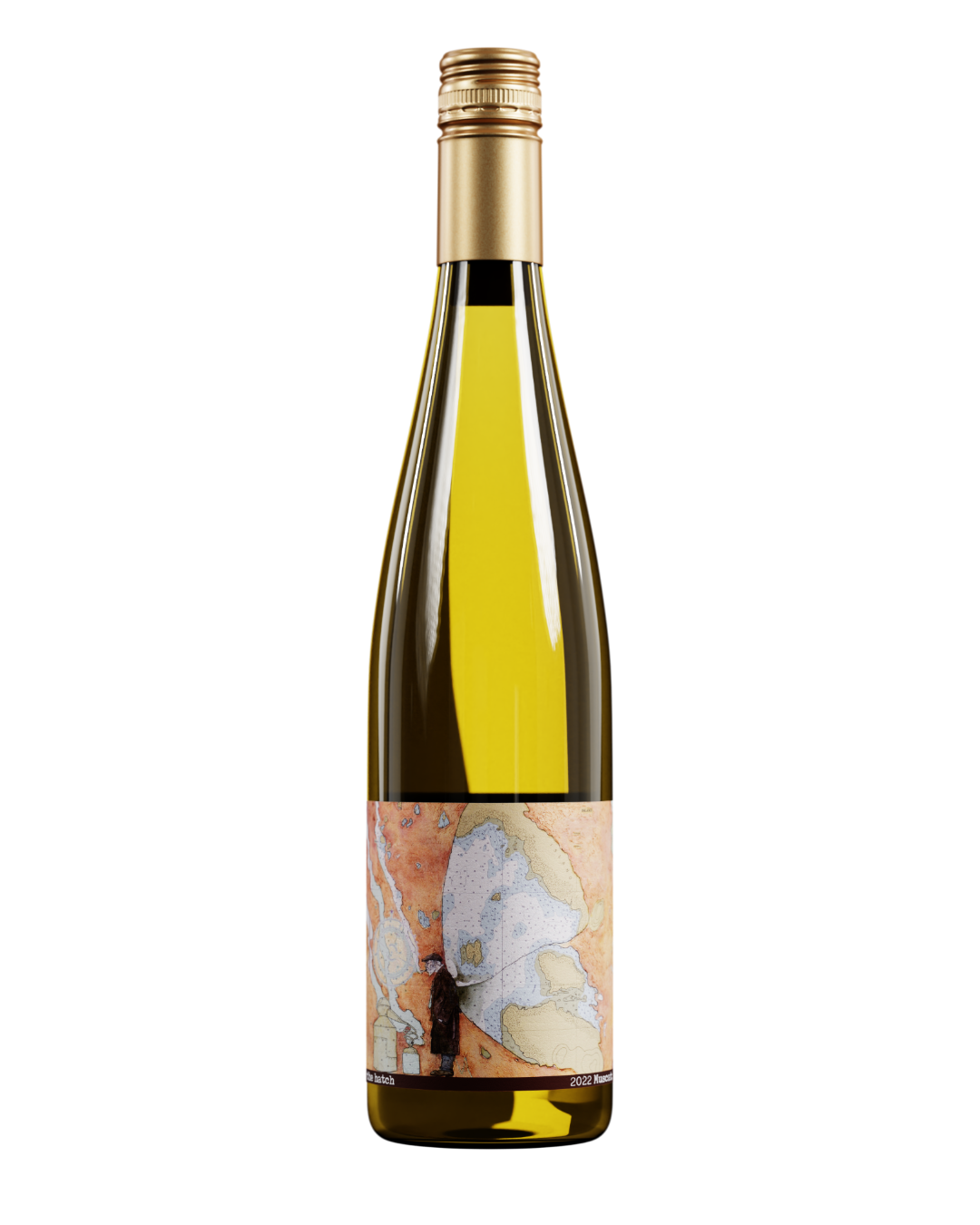 2022 'hobo series' Muscat
Produced by Licence Number: The Hatch (306225)
In stock, ready to ship

Inventory on the way
Taste
Your new guilty pleasure is this Liquid Romance Novel. On the cover a knight in shining armour walking through a Fresh Spring Rain in a field of Flowers and Nectarine. Dive inside and it􀀀s all Floral, Perfume, and Crisp Acidity with a beautifully Clean Finish.
Concept
A hobo lives a nomadic existence, devoid of a permanent dwelling or reliable means of subsistence, but also lives with a sense of freedom and wanderlust. They are the underdogs, the downtrotten, the forgotten. Our hobo series of wines celebrate the hobo's of the wine world, the grapes that are often ignored or underrated. They may not be trendy or glamorous, but they are authentic and delicious.
Art
Moscato, Muscatel, Moscatell. Behold a grape of many names, Muscat. Its origins are shrouded in mystery and antiquity. But do not be fooled by its unassuming nature; Muscat is a grape of great complexity and subtlety. Its genius lies not in blatant ripeness or overt fruitiness but rather in its delicate balance of sweetness and acidity. And so it wanders the world in search of appreciation; from Italy to Australia, from France to California. And perhaps one day it will find a home where it can truly shine as a varietal in its own right.

Grapes
100% Black Swift Vineyard Muscat
Alcohol: 10.6%