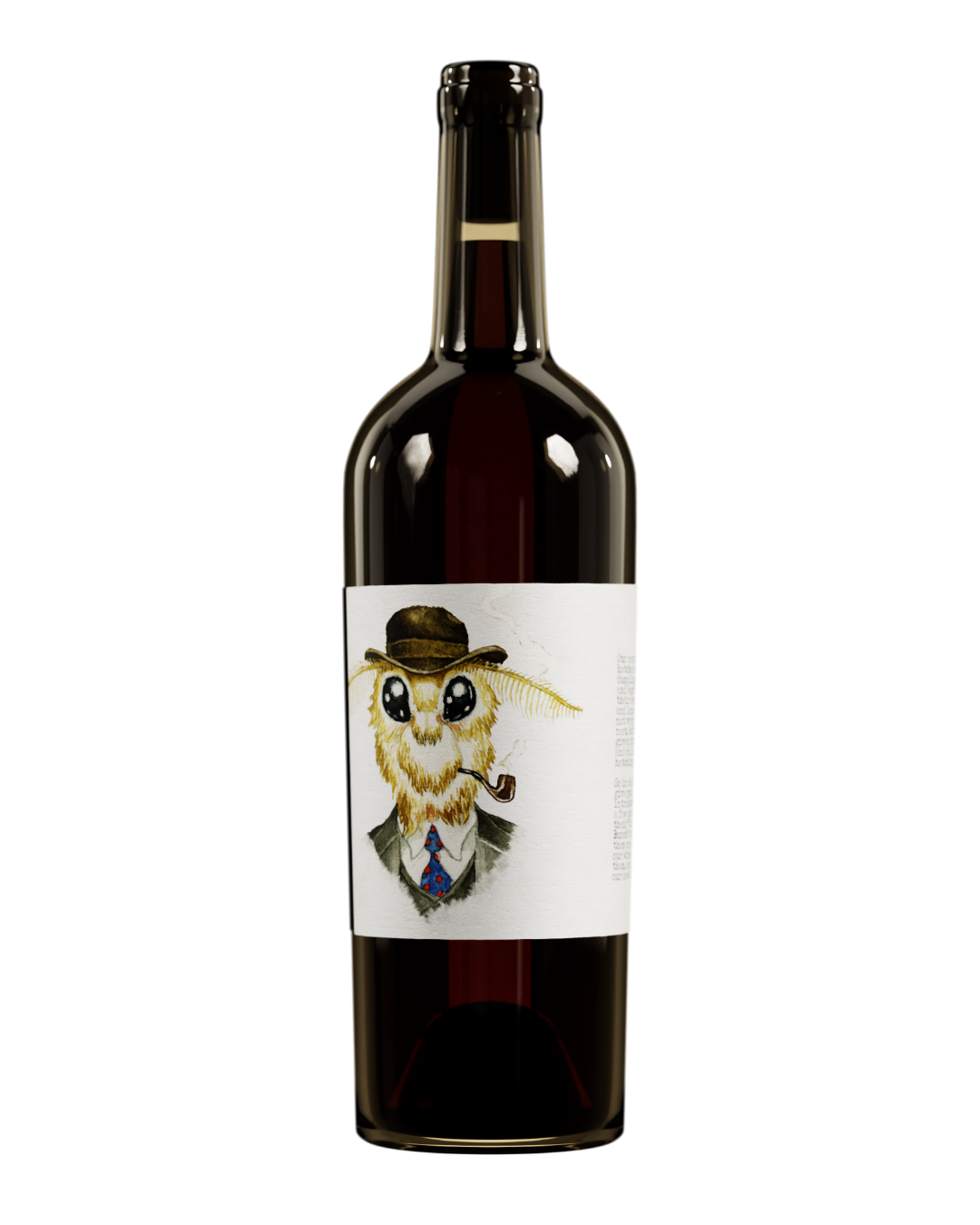 2018 A Fist Full of Mothballs
Produced by Licence Number: The Hatch (306225)
In stock, ready to ship

Inventory on the way
Taste
This wine is like a classic Western showdown. Stewed fruit and brown butter are the sharpshooters, while cocoa and jam are the outlaws. When they meet, it's like a Mexican
standoff, but instead of guns, they're armed with delicious flavors. And the winner? Well, that's you, partner. Yee-haw! Stewed Fruit, Brown Butter, Cocoa, Jam.

Concept
The Hatching Post Brewery has released a new wine bottle label named "A Fistful of Mothballs" that pays tribute to the infamous outlaw, Ben Kilpatrick, and the Hobo Sphinx moth. Kilpatrick was a member of the Wild Bunch gang and attempted to rob a train in 1912 but was captured and sentenced to prison. The Hobo Sphinx moth, featured on the label, is active during the day when it nectars at flowers and can be spotted across British Columbia.

Art
To celebrate our latest addition to the family, The Hatching Post Brewery, we've adorned some of our wine bottles with art from their "Call of the Wild Bunch" series, including
our new label, "A Fistful of Mothballs." This label honors the story of Ben Kilpatrick, an American outlaw and Wild Bunch member, who attempted to rob a train near Sanderson, Texas in 1912. Unfortunately, he was outsmarted by a Wells Fargo Express agent and fatally hit over the head with an ice mallet. The Sphinx moth, also known as the Hobo Moth, can be spotted across British Columbia, and is active during daylight hours when it occasionally nectars at flowers. We invite you to come raise a glass with us and pay homage to Kilpatrick's legacy and the Wild Bunch's notorious reputation with "A Fistful of Mothballs."

Blend
16.7% Hans Estate Vineyard Cab Franc
16.7% Nirmal (Pavan) Vineyard Cab Franc
16.7% Monarch East Bench Cab Sauv
50% Merlot