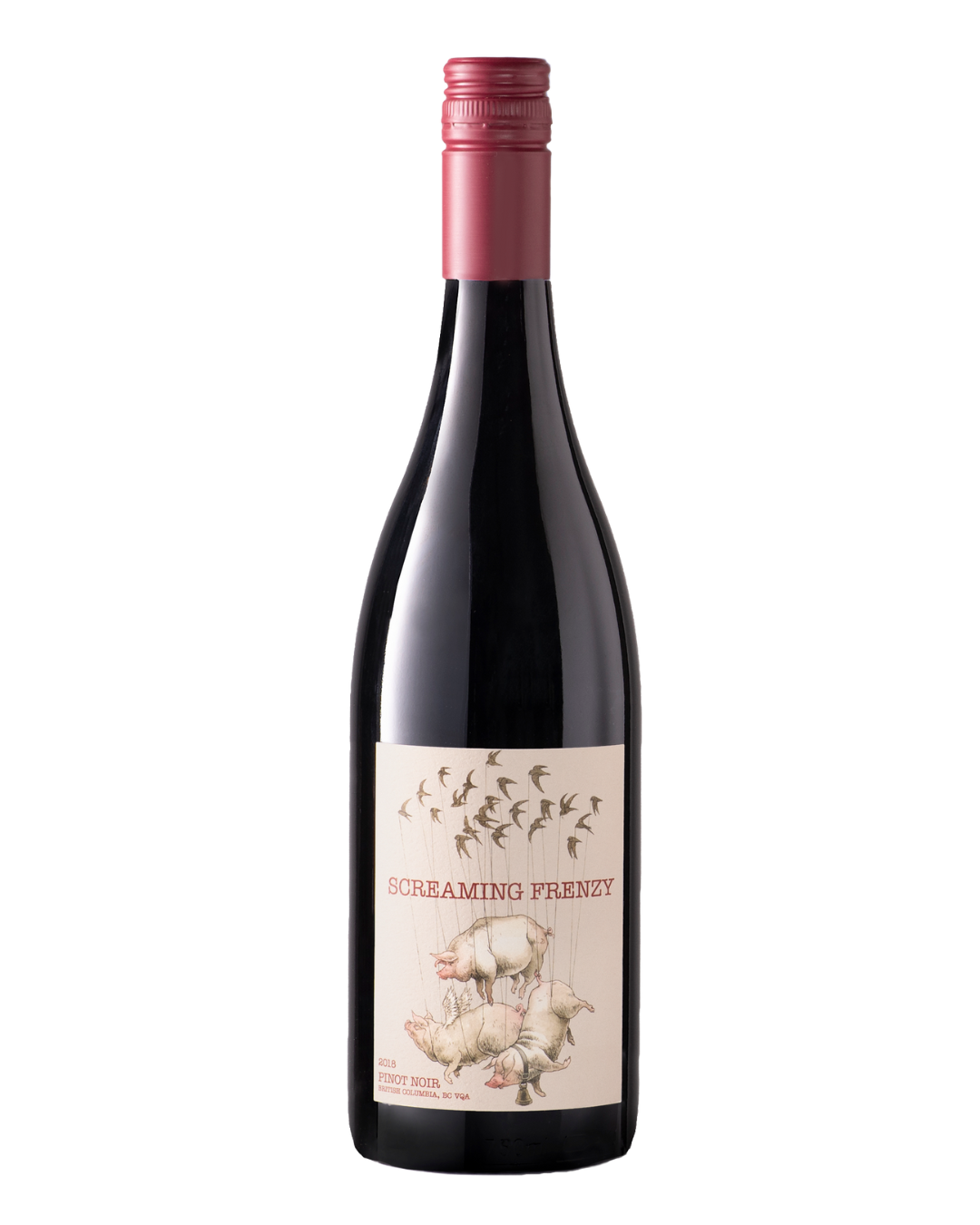 2020 Screaming Frenzy Pinot Noir
Produced by Licence Number: Black Swift Vineyards (308531)
In stock, ready to ship

Inventory on the way
Taste
The 2020 Pinot Noir is a "Beastly Beauty" from the hatch vineyard, known for defying expectations. This vintage is more powerful and robust than usual, a surprise for Pinot Noir. It has evolved into a bolder and more complex wine with notes of dark cherry, black currant, and a hint of spice. Enjoy it with wild intention, it's a wine that will definently make an impression. 
Art
Once upon a time, in a land of pigs, there were three pigs known as the "Big Three."
The fi rst pig was on a mission to climb a hill every day and ring the bell at the top.
The second pig lived on a sandy beach and had a unique ambition of replacing the
moon with one made of copper. The third pig was di erent from the others, he had
wings and was much bigger, he kept growing and fl ying higher and higher, until
one day he became a "constellation" and was admired by all the pig teachers in the
land. The Big Three Pigs were fortunate enough to have no natural predators, since
the wolves considered them too big and scary to eat. They were free to do what
they wanted and became the leaders of all the other pigs. They enjoyed making
rules for everyone and continued to do so for many years. The Big Three Pigs lived
happily ever after, and their leadership was respected and admired by all. THE END.

Winemaking
16 months in neutral oak
100% Pinot Noir
Alcohol: 11.8%