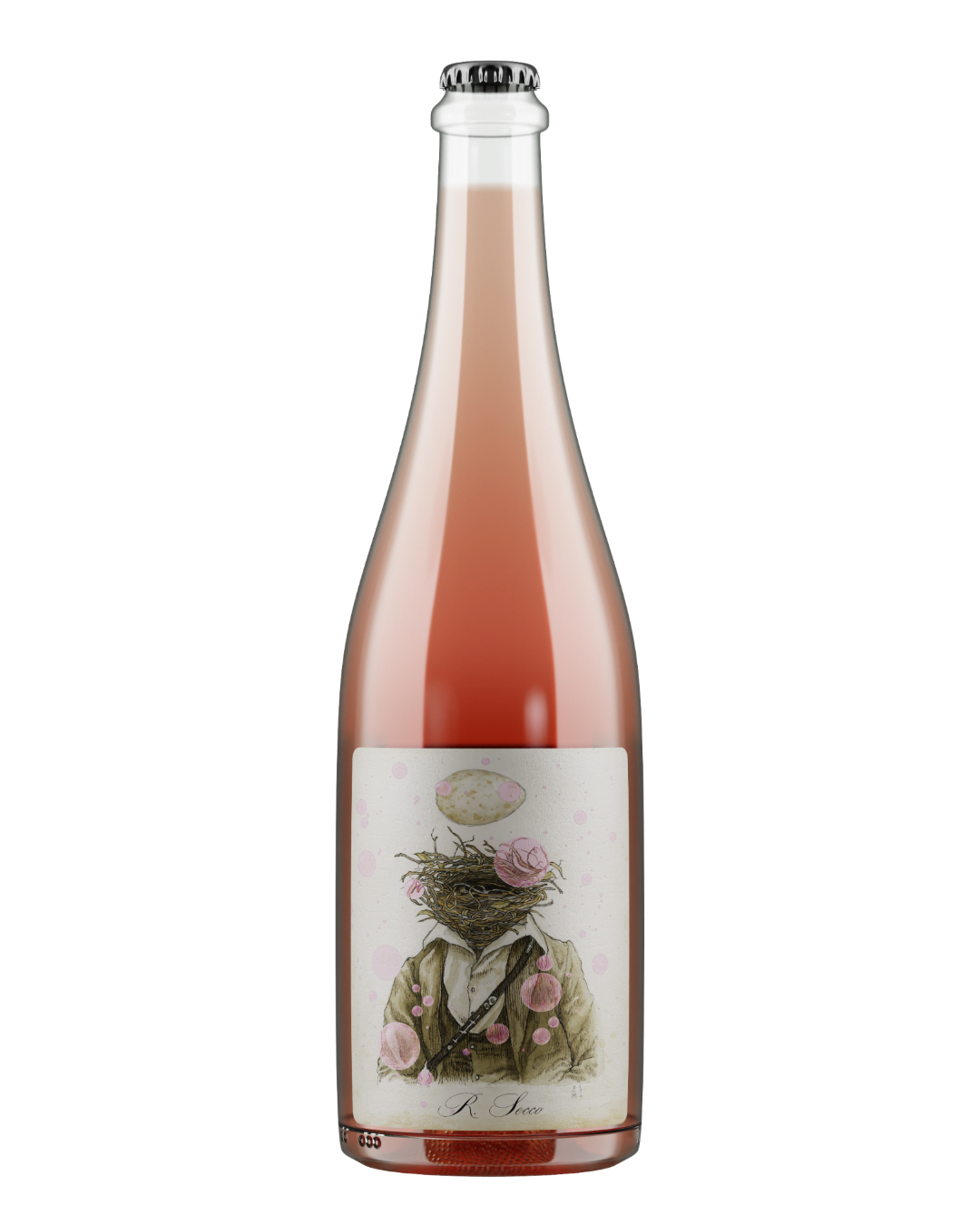 2022 R. Secco
Produced by Licence Number: The Hatch (306225)
In stock, ready to ship

Inventory on the way
Taste
Brother to our beloved B. Secco, Husband to our beloved Ross, and here to liven up your glass. Aromas of Apricot and Orange Blossom lead to subtle Peach and light Bubble accents on the palate of this effervescent pink potion.
Concept
Our Nesthead wines pay homage to the Italian wines with similar names, (Ross O = Rosso, B Yanco = Bianco). We chose these names to evoke expectations of easy-going, yet inexpensive wines while also letting people know we don't take ourselves too seriously. Our Nesthead wines are table wines that are meant to be enjoyed by all, without any pretense. 

Art
Featuring the painting by Paul Morstad entitled JJAudobon. John James Audubon was an artist, naturalist, and ornithologist known for making a complete pictorial record of all the bird species of North America. He's a fitting mascot for all things hatch if you as us. This particular version of our nest-headed friend is a tribute to the almighty rosé prosecco.

Blend
55% Dell Vineyard Cab Franc
2.1% Testalinden Vineyard Pinot Munier
42.8% Dell Vineyard Pinot Noir
Alcohol: 12%