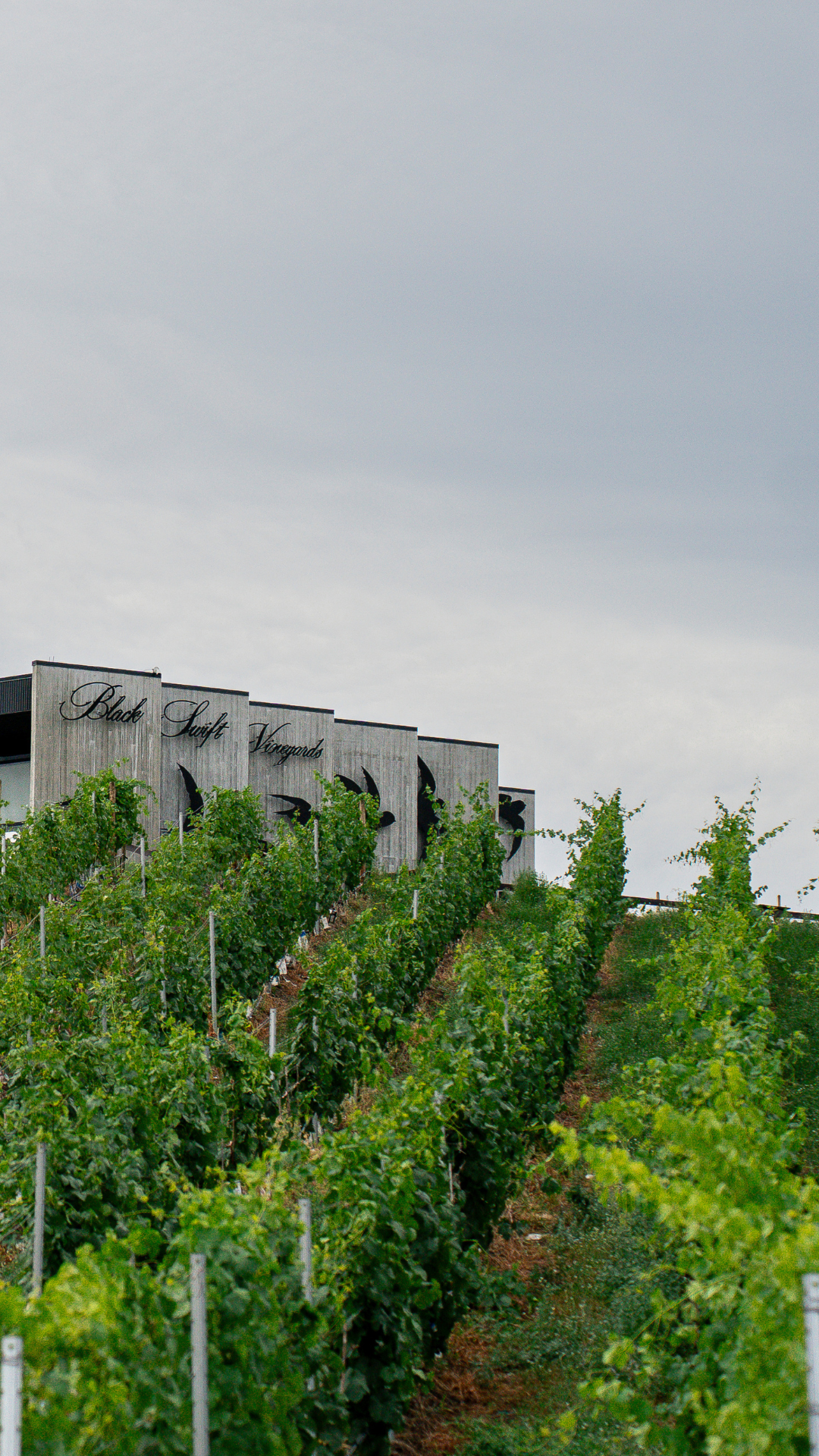 Welcome to Black Swift Vineyards, where the beauty of nature intertwines with the art of winemaking. Embark on an unforgettable journey through our vineyard, where breathtaking views of the Okanagan Lake await. Our vineyard tour offers a captivating experience that combines the exploration of our unique terroir, a delectable food and wine pairing, and an immersion into the heart of winemaking.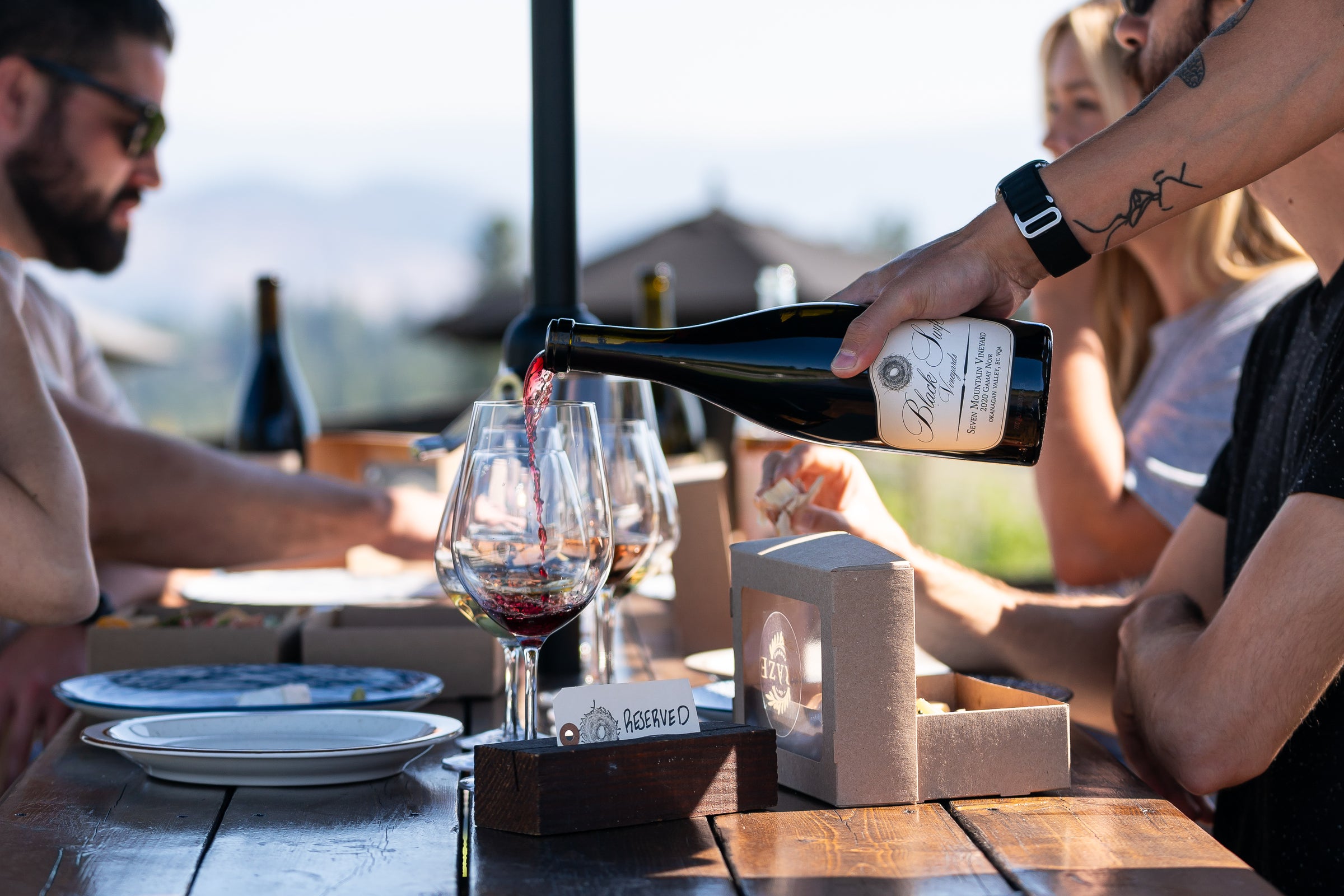 PART 1
FOOD & WINE PAIRING
Indulge your senses with food and wine-paired tasting, where the flavours of our exceptional wines are complemented by carefully selected culinary delights. Experience the harmonious marriage between wine and cuisine as our expert guides explain the intricate dance of flavours and how they enhance one another.
During the tour, we'll delve into
the two distinct wine brands that find their home at Black Swift Vineyards. Discover the elegance and depth of our Black Swift Vineyards series, which focuses on showcasing single-vineyard and single-varietal wines sourced from the finest grapes in the Okanagan. Savour the nuanced expressions of the region's terroir through these meticulously crafted wines.
We'll also introduce you to our vibrant and playful Screaming Frenzy wines, which embody the joy and exuberance of the winemaking process. Explore the lively and refreshing characteristics of these wines, perfect for celebrating life's moments of pure bliss.
PART 2
VINEYARD TOUR
As you step foot into our vineyard, you'll be greeted by the stunning panorama of Okanagan Lake, an exquisite backdrop that sets the stage for an enchanting adventure. Accompanied by our knowledgeable guide, you'll embark on a leisurely walk through the vineyard, discovering the intricate details of our vine rows and the lush surroundings that nurture our precious grapes.
Immerse yourself in the world of winemaking as we share our vineyard's story, from the challenges and rewards of cultivating vines in the Okanagan Valley to our unique winemaking philosophy. Gain insights into the artistry and craftsmanship that goes into each bottle of Black Swift wine, as well as the benefits and nuances of producing wines in this region.
Beyond wine, our winery takes pride in its connection to the magnificent Black Swift bird, which inspired our name. With every tour booking, we donate $5 to Birds Canada, supporting their
research efforts to unravel the secrets of this incredible yet elusive species.
Join us at Black Swift Vineyards for a vineyard tour that promises to awaken your senses, deepen your appreciation for the world of wine, and leave you with cherished memories of breathtaking views, exceptional flavours, and a genuine commitment to the preservation of nature..